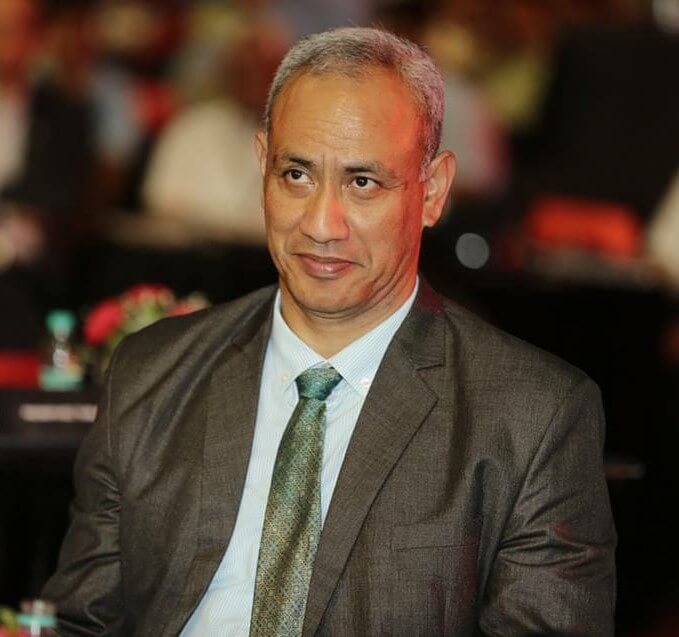 Dr. Foueti Motuhifonua
Chancellor
"We believe in enriching your studies with an experience tailored to your academic and personal interests"
Welcome to Commonwealth Vocational University where excellence is cherished, pursued and celebrated! Yes, we are the proud native Tongan University located principally at the heart of Tonga in Nukualofa. As a leading Educational institution, we believe that the fundamental exposition that Education promotes is the key to active participation in the transformation of Societies.
We always prioritize student welfare and strive to delicately provide all the students with an intellectually stimulating environment. The academics at CVU have rich collaborative relations with global scholars in diverse fields including Public Health, Business Management and Science & Technology. Today, colleges and universities are facing greater challenges such as increase in the quantity of service delivery, promote total quality management of educational programs, provide practical as well as industry-oriented syllabus, ensure a valuable campus environment, increase value added programs and offer benefits of developmental research to the communities in Need.

As the Chancellor of the University, I consider myself privileged to lead the team with compassion and steadfast commitment towards achieving excellence in all our activities. I am dedicated to provide an easy and accessible leadership to put management systems in place and enhancing the infrastructural facilities in CVU. I will strive in all sincerity to motivate and invigorate every department and affiliated campuses of the university so that they shine as "Outstanding Units of Higher Education". I warmly welcome students at CVU, new and continuing, and commend the staff for their steadfast work. I thank our patron for exceptional work on the new home of CVU, lets together push Tonga's boundaries of knowledge to exemplary status!

Best regards to one and all!
Dr. Keasi Tupou M
Vice Chancellor
My heartiest welcome to you to Commonwealth Vocational university- a Splendid convent of learning!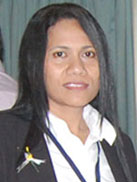 While your school days are almost over and you are about to embark on the crucial journey to your future career, CVU takes you to a promising area of higher education where the future is full of opportunities. Trust me this university will provide you with the best of world's experiences in the next couple of years. We focus on influencing your personal growth so as to lay the foundation for your contribution to the creation of a better Kingdom of Tonga and world for all.
I am very proud to mention that Commonwealth Vocational University (CVU) is the Native University in Kingdom of Tonga. At CVU, we believe in Graduating informed, innovative, reflective, independent-minded and well- rounded future leaders of our nation. We provide our students with an intellectually stimulating and enjoyable, safe, caring, supportive, technologically equipped environment. We offer a comprehensive spectrum of High quality traditional and career-oriented academic as well as professional programs
The CVU Management constantly upgrades teaching, learning and research facilities so that we create an exceptional academic space .Research remains vital to national and global health, stability, wellbeing and prosperity, and is an important indicator of the stature of our university. Through our collaborations with reputed local and international institutions, we are dynamically shaping our shared future.

Welcome!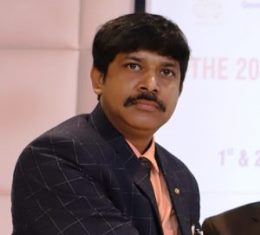 Prof. Dr. Ripu Ranjan Sinha
Pro-Vice Chancellor(Asia)
welcome to all of the New Age Policy Maker and Knowledge Enabler of forthcoming generation of learning!
Learning is Journey of your future Endeavour !
CVU takes you to a promising area of higher education where the future is full of opportunities. Trust me this university will provide you with the best of world's experiences in the next couple of years. We focus on influencing your personal growth so as to lay the foundation for your contribution to the creation of a better Kingdom of Tonga and world for all.
I am very proud to mention that Commonwealth Vocational University (CVU) is the Native University in Kingdom of Tonga.
At CVU, we believe in Graduating informed, innovative, reflective, independent-minded and well- rounded future leaders of our nation. We provide our students with an intellectually stimulating and enjoyable, safe, caring, supportive, technologically equipped environment. We offer a comprehensive spectrum of High quality traditional and career-oriented academic as well as professional programs The CVU Management constantly upgrades teaching, learning and research facilities so that we create an exceptional academic space .
Research remains vital to national and global health, stability, wellbeing and prosperity, and is an important indicator of the stature of our university. Through our collaborations with reputed local and international institutions, we are dynamically shaping our shared future.

Welcome